Have lunch among the water lilies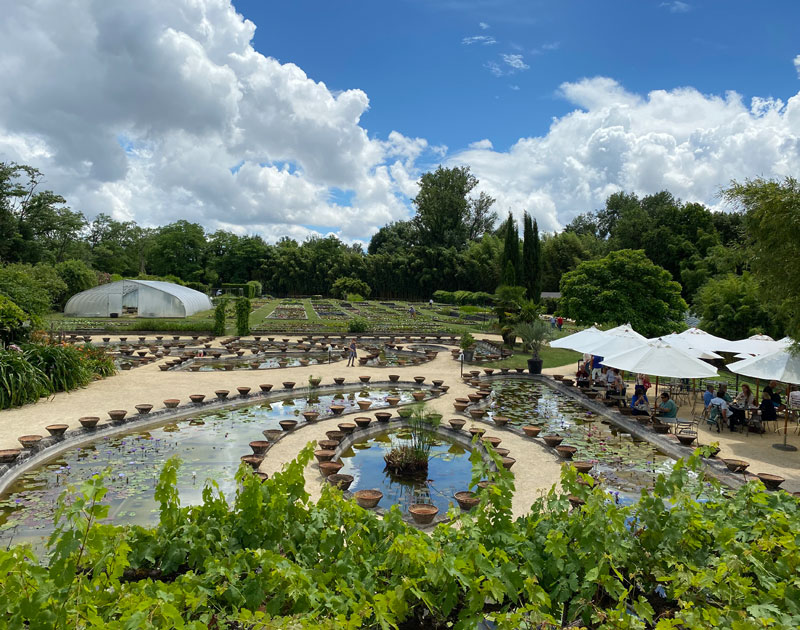 Café Marliacea is open every day but Monday from May 1 to September 30. Lunch service takes place between 12 pm and 3 pm, with bar service (drinks, desserts, cold dishes) until 5 pm.
The restaurant is reserved for park customers. It is therefore necessary to purchase an entry ticket to gain access.
For our local visitors, we recommend that you buy our season pass which gives you, for € 10 per person, unlimited access to the gardens and restaurant throughout the season. Reservations recommended.

Consult the Café Marliacea menu in PDF format here.
Our chefs, Emma and Martin Howard, have designed a menu that stands out for its originality, while remaining faithful to local ingredients and recipes.
For example, our duck confit parmentier is lightly seasoned with Kumquat liqueur from Corfu Island, which makes the dish subtly evoke duck with orange. Our soft-boiled egg is made with nettles from our gardens, and this ingredient is also available in stuffed quail. Our cheeses come from the Broc cheese factory in Temple-sur-Lot, our Mangflanquin sorbets, the other desserts are homemade ...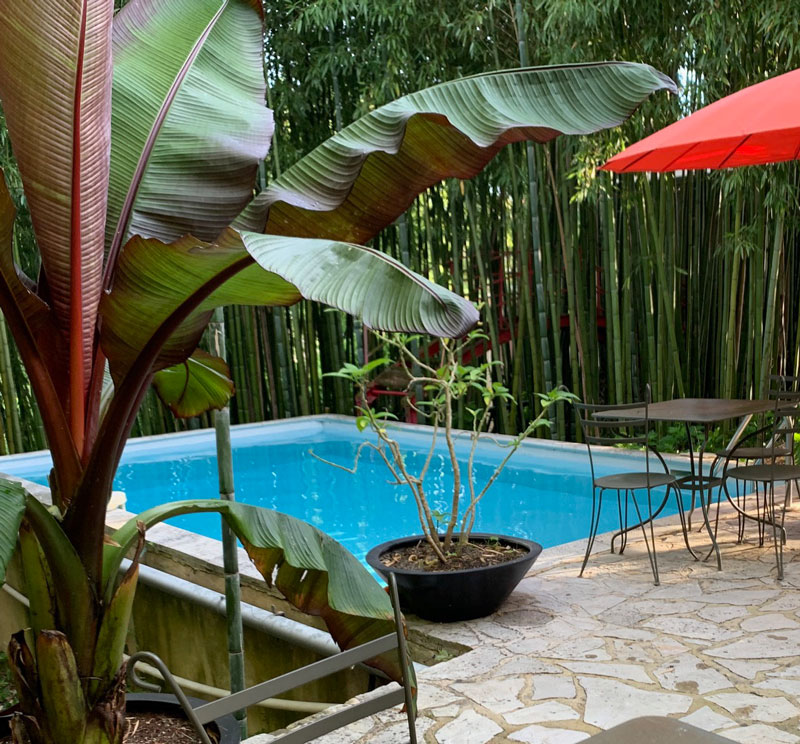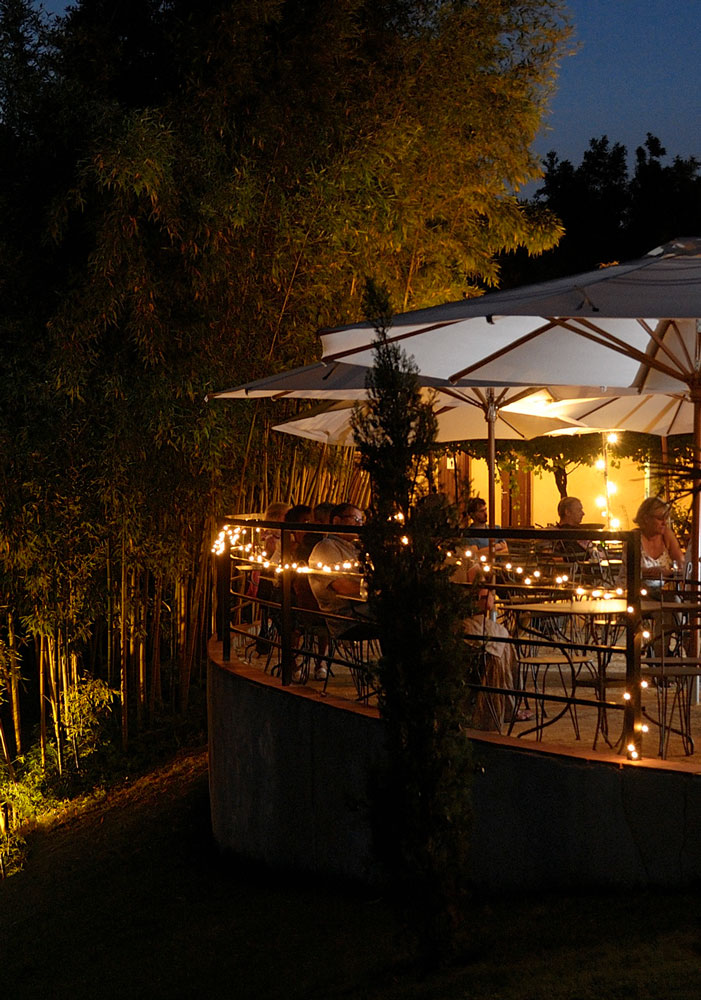 Dine among the water lilies. The Café Marliacea will welcome you on Sunday evening from July 23 to August 27, 2023, inclusive for an unforgettable evening with dinner, night visit of the park and concert included for 45 Euros per person.
When the gates close at the end of the day, Latour-Marliac is transformed: the garden lights up, the frogs come out with their rhythmic songs and the nocturnal water lilies begin to open. If you're lucky, you will have the added bonus of seeing the (nocturnal) Victoria in flower, the giant Amazonian water lily. We invite you to discover this enchanting aspect of Latour-Marliac.
Menu (obligatory) at € 45 - choice of starter, main course, dessert, coffee, children's menu at € 20. Service from 8 p.m. to 11 p.m. 
Evening access to the park is free, but reserved for restaurant customers only, from 7:30 p.m. Reservations recommended. Follow our concert programme on our Facebook page: www.facebook.com/latourmarliac.

For groups, spend a wonderful day in Latour-Marliac and discover the origin of Claude Monet's water lilies ...
Our formula for groups of 15 or more includes the following: Entrance to the park + guided tour + aperitif, starter, main course, dessert, wine and coffee, € 35
Click here to view and download our proposal to groups for the 2023 season.